Career Opportunities At Harmony!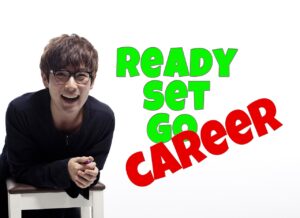 Harmony Enterprises was founded in 1962 as a way to provide local residents with employment outside of the agricultural sector. Since that time, our company's core focus has continued to be career, community, culture, and company.  Not only does Harmony Enterprises offer career opportunities as one of the premiere manufacturers of waste and recycling equipment, it also encourages growth and career advancement within the company.
New Faces At Harmony
We have recently added some new faces to our team. We invite you to get to know some of the new employees at Harmony and the important roles that they will take in success of our organization!
Delanie Vreeland, Customer Service Representative
Harmony welcomes Delanie Vreeland to our Customer Service Department. Delanie is excited to be a member of our team, offering assistance to our customers with delivery, installation, maintenance, repair, parts, and warranty items!
Bryce Peterson, Welding
Harmony is always in search of quality experienced welders to build our long lasting balers and compactors.
We were thrilled to have Bryce Peterson join our team late this summer.
Bryce currently works welding larger vertical balers.
Career Advancement Opportunities
Not only does Harmony create long lasting equipment, we help to create long lasting career opportunities that allow for advancement within the company.  Many of our employees have been with us for over 5, 10, 15, 20, and even 40 years!
One recent change in roles included the move of Stephanie Hendrickson from customer service representative to Human Resources Administrator.
Stephanie Hendrickson, Human Resources Administrator
Harmony is proud to have a new Human Resources Administrator from within our own organization.  Stephanie Hendrickson has been a positive member of our Customer Service Department since November of 2019.
She brings a vast knowledge of the business and love for the local community to her new role in HR.
When asked what she loves most about working at Harmony, Stephanie said, "I like the friendly atmosphere and the flexibility offered to each employee."
In her new role, Stephanie is most excited to get more involved in the community and to get to know each employee better, especially those on the production floor.
Other Examples of Employees Who Have Grown Within Our Company
In addition to providing opportunities for career advancement, Harmony also offers skills training, technology training, and department collaboration. Here are some examples of employees who have advanced in their Harmony careers.
President Steve Cremer, to CEO in 2023.
Vice President, Ramon Hernandez to President in 2023.
Nick Roberts from National Sales Manager to Director of Sales in 2023.
Steve Scrabeck was hired in 1973, and joined engineering 1993 😊
Heidi Hanson was hired in 1994 and has moved from assembly to parts, customer service, freight and logistics, and is now our Inside Sales Specialist.
Rick Carr was hired in 1995 as a engineering drafter and in 2019 transitioned to parts/engineering.
Ryan Breckenridge was hired in 2014 as parts, promoted to assembly, and then to engineering in 2019.
Jacob Johnson was hired in 2012 for welding, promoted to burn table programmer, to engineering & robotic programmer in 2022.
Steve Chiglo was hired in 1992 from welding to engineering in 2022.
Nathan Cremer was hired in 2017 and worked in customer service, and is now the Purchasing Manager.
Jennifer Wangen started in Customer Service in 2015 and moved to Accounting in 2020.
Chris "Lefty" Wright was hired as a welder in 2018 and became a field technician and installer in 2020.
Keep Up-To-Date With Harmony's Employment Opportunities!
Harmony Enterprises offers competitive wages, industry-leading benefits like a matching 401K and child care discounts at Harmony Kids Learning Center, a progressive child care center located next to our main production facility.
We are currently hiring experienced welders. Come visit us, tour our facility, apply and interview here at the plant. You can also see job descriptions or apply online for all of our career opportunities that are consistently updated on our Careers Page. Or, follow us on any of our social media platforms including Facebook, Instagram, Twitter, and LinkedIn to stay up-to-date on the latest Harmony job postings.
Thank you to all of our dedicated employees who work hard to help make the earth a better place for generations to come!